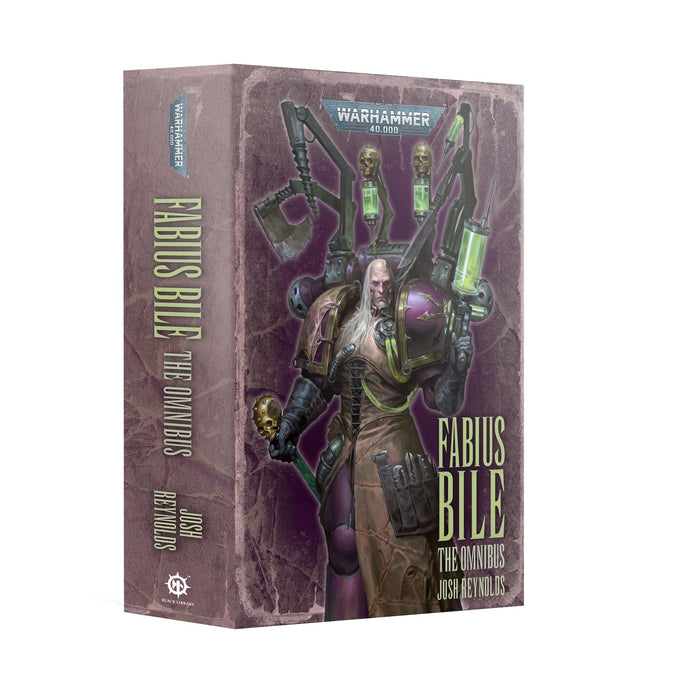 Fabius Bile: The Omnibus - Paperback
Sold out
Original price
$30.00
-
Original price
$30.00
A Fabius Bile Omnibus
Originally chief Apothecary of the Emperor's Children, Fabius Bile now believes himself to be a near-divine creator, an artist whose tapestry is the very flesh and blood of his brothers.
READ IT BECAUSE
This omnibus contains three novels and three short stories that tell the twisted tale of Fabius Bile and his endless pursuit of perfection.
THE STORY
Fabius Bile is known by many names: Primogenitor, Clonelord, Manflayer. Once a loyal son of the Emperor's Children, now he loathes and is loathed by his brothers. Feared by man and monster, Fabius possesses a knowledge of genetic manipulation second to none, and the will to use it to twist flesh and sculpt nightmares.
Now a traitor amongst traitors, Fabius pursues his dark craft across the galaxy, from the Eye of Terror to the tomb world of Solemnace to the Dark City of Commorragh itself, leaving a trail of monstrous abominations in his wake.
CONTENTS
In this book you'll find the following novellas and short stories:
– Primogenitor
– Prodigal
– Clonelord
– A Memory of Tharsis
– Light of a Crystal Sun
– Manflayer
Written by Josh Reynolds