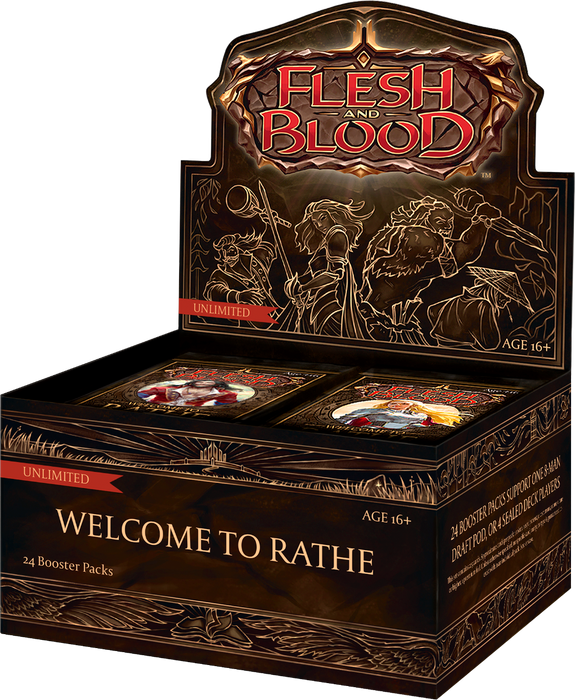 Flesh and Blood TCG Welcome to Rathe UNLIMITED - BOX
Sold out
Original price
$165.00
-
Original price
$165.00
What is different about Unlimited Edition?
Firstly, Unlimited Edition is black border and contains exactly the same cards as the original printing of these products, in the same configuration. Unlimited Edition supports booster draft and sealed deck play.
Unlimited Edition cards have improvements to colour, templating, and syntax since their original printing, such as "red" colour strips on WTR cards, rarity badges, and adding italic reminder text to some cards.
What Unlimited Edition doesn't have is Cold Foils.
Cold Foil is a special printing technique that Legend Story Studios developed the application of to showcase the most special and unique cards in Flesh and Blood. We are thrilled that Cold Foil has been so well received by fans around the world, and are proud to have brought this special printing technique onto the global TCG stage.
The presence of Cold Foils is the subtle but meaningful differentiation between the First Edition and Unlimited Edition print runs. Owning Cold Foil cards is intended to be a point of pride for the early adopters of Flesh and Blood, and something that collectors will chase many years into the future.
Cards that feature as Cold Foil in their original print, will instead be found as rainbow foils in Unlimited Edition boosters, and we assure you, these cards look beautiful as rainbow foils.