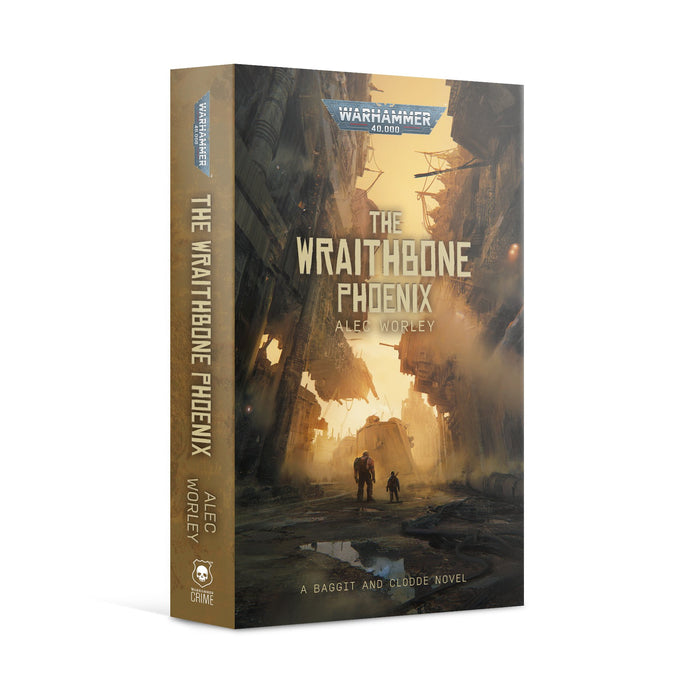 The Wraithbone Phoenix - Paperback
Sold out
Original price
$20.00
-
Original price
$20.00
A Baggit and Clodde Novel
A ratling and an ogryn aren't the best-matched pair, but in the crime-ridden heart of Varangantua, anything goes – at least, when there's a big score to be had.
READ IT BECAUSE
This is first full length novel featuring the characters Baggit and Clodde from the audio drama Dredge Runners. Follow the duo as they hunt for a treasure that could answer all of their problems.
THE STORY
Baggit is the fast-talking ratling with an eye for the big score. Clodde is the ogryn with a heart of gold and a head full of dreams. These abhuman deserters-turned-criminals operating in the city of Varangantua have crossed the wrong man for the last time – and now they're on the run…
At least, that is, until Baggit learns of a score that could pay their debts and save their skins – the Wraithbone Phoenix, a fabled treasure rumoured to be hidden aboard a voidship recently scheduled for decommission. But Baggit and Clodde aren't the only ones with eyes on the prize. When word gets out, every thief in the Dredge is going to be gunning for the Phoenix. Does Baggit have the cunning to find the treasure and get out alive, or will someone finally cash in the bounty on his head?
Written by Alec Worley